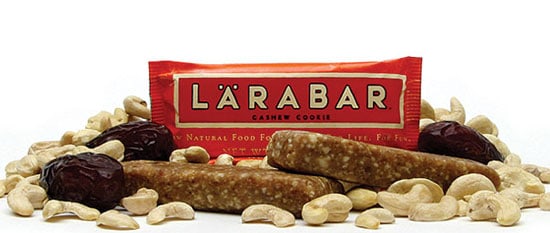 If you enjoy eating well, and healthy, you will love these homemade Lara bars. They are lightly sweet, using only dates as the sweetner. They can be customized to your liking and preference and they are so easy and only contain a handfull of ingredients. Here is the list:
Coconut Cream Pie
1/4 Cup Whole Roasted or raw Almonds
1/4 Cup Cashews
1/2 Cup Coconut flakes, UNSWEETENED
1 tsp Extra Virgin Coconut oil
6 Medjool, Pitted Dates
First put your nuts and coconut flakes in a food processor, or my favorite, a Blend Tech Blender. Process till fine but not floury. Then add the dates and coconut oil. Pulse the blender in short pulses, stiring when the mixture sticks to the sides, or just run your food processor for about 2 minutes, until the mixture forms a nice ball of "dough". You can press the mixture between pieces of wax paper to flatten it and form bars, or you can form balls, or you can put it in a silicone cupcake pan like I do and make little "pucks". I like to set mine and store them in the fridge, but it is not necessary. Enjoy!
Brownie Bar
1/4 cup Walnuts
1/2 cup Almonds
3 squares of Baking Cocoa
5 Dates
1 tsp of coconut oil
First process your nuts and baking cocoa untill fine but not floury. Then add the dates and follow the same directions as the coconut creme pie bars.
Chocolate Cookie Dough Bars
1/2 cup Cashews
1/4 cup Almonds
4 Dates
1/4 cup mini or chopped chocolate chips
Process your chocolate chips first,
if they are full size
. Just very corsely chop them up and place them aside. Then chop the nuts finely and add the dates, when a nice ball is formed add the chocolate chips.
Enjoy!